Klaveness expands roll-out of semi-autonomous hull cleaning solution
KCC will expand its roll-out of the semi-autonomous hull cleaning solution, Shipshave ITCH, with five additional robots to reduce hull fouling on its fleet.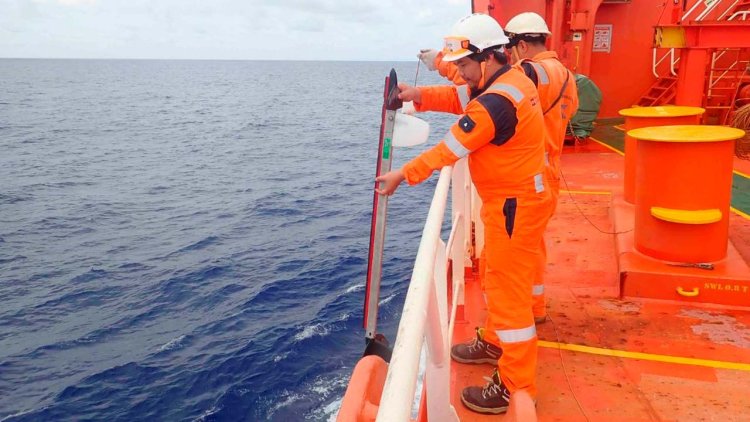 After a successful pilot of Shipshave's solution onboard four vessels over 2021-22, Klaveness Combination Carriers (KCC) has confirmed an order for purchasing a further five latest generation Shipshave ITCH models.
The decision was made after analyzing the fuel performance of the four vessels operating a Shipshave ITCH, which showed improvements in fuel efficiency between 2-5%. A close collaboration with Klaveness Ship Management (KSM), the crew aboard the vessel and Shipshave's engineers has been essential for further developing the solution to become a fleet-wide tool for KCC.
KSM's Head of Projects and Business Transformation Martin Wattum, comments:
"The friction force from the vessels' hulls is the major resistance factor from the operation of deep-sea vessels. Biofouling of the hull greatly increases this resistance, resulting in higher carbon emissions. In addition, there is also a potential biodiversity risk when transferring alien biomass from the vessels' hulls across oceans into vulnerable regions. Shipshave ITCH helps us to maintain fouling-free vertical sides of the hulls and delivers on both challenges and we look forward to rolling out the solution to the full CLEANBU fleet."
Eirik Eide, Chief Commercial Officer at Shipshave, says:
"KCC was the very first pilot user of our ITCH and has played a significant role in our further developments. Simplifications and improvements are the result of top collaboration between the tripartite structure of the User, Supplier and Buyer. We believe innovation is well nurtured this way. Shipshave, and early mover KCC, has worked well together. We are very happy to supply KCC with a solution aiding in their pursuit of very ambitions sustainability goals. The savings obtained using ITCH makes an impressive ROI."