Inmarsat to work with more maritime logistics start-ups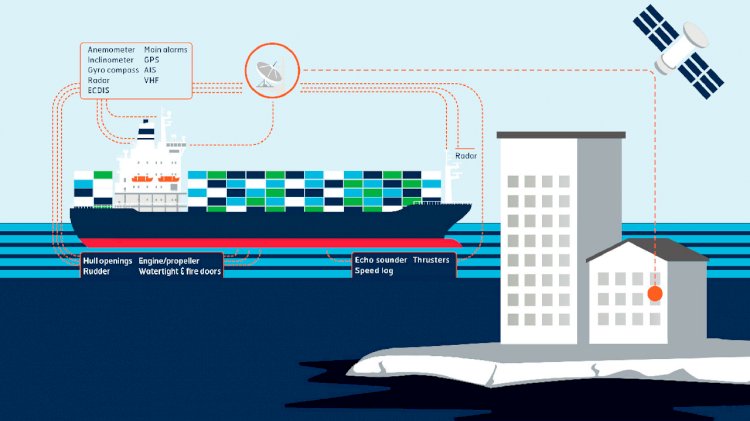 Photo: Inmarsat
Inmarsat is supporting the second cycle of Rainmaking Trade & Transport Impact, a start-up programme focused on addressing some of the biggest challenges in the maritime logistics industry.
The search is on for 10 mature tech start-ups and scale-ups to work together with Inmarsat, Cargotec, Shell, HHLA and Wärtsilä. The first cycle of the industry-disrupting programme last year resulted in 11 pilot projects between eight selected start-ups and partner corporations.
In this second cycle, Rainmaking expects more than 500 start-ups with relevant technology and business models to be identified during the application process, which has a deadline of 8 September 2019. Ten teams will go forward to selection days, held in Hamburg, Germany, and matched with the appropriate partner. The six-week semi-remote programme, throughout which Rainmaking will support start-up/corporate collaboration on the pilot projects, will kick off in late October.
The shipping and supply chain industry has a need to digitalise, however manual processes can be difficult to change on a large scale. Lack of automation, inefficiencies in operations and security, and insufficient data leveraging are some of the issues that are being faced.
By working together, start-ups with disruptive solutions and global leaders in maritime and logistics can address these problems – saving the industry heavy costs and protecting the environment.
Alison Grey, Senior Director of Digital Incubation at Inmarsat, said:
"We know that Inmarsat can't do this alone and we also know that the maritime industry is in the initial stages of digitalisation with a huge opportunity for collaboration in front of us. That transformation will not be achieved by any one player in the industry. It's going to take large corporates, who own a significant part of the value chain, to get together with other corporates and work with smaller businesses as catalysts to making this happen."