Houlder acquires Seaspeed to accelerate growth of hydrodynamics business
Houlder has acquired Seaspeed Marine Consulting – a leading computational fluid dynamics business – for an undisclosed sum.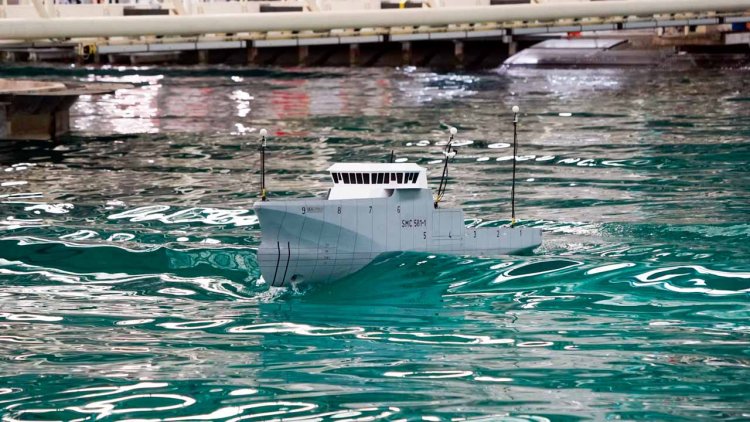 Photo: Houlder
In recent years, Houlder and Seaspeed have successfully joined forces on a number of vessel design projects, including projects with vessel efficiency and sustainability at their core. Those assignments offered insights into the benefits an even closer working arrangement could deliver.
Seaspeed specialises in hydrodynamics, sea trials and naval architecture, which marries perfectly with Houlder's offering. Computational fluid dynamics (CFD), physical and computer simulation and technical data analysis are increasingly in demand in the marine and energy markets and are core strengths of the Seaspeed team.
The businesses expect innovative new technical advisory service offerings to emerge over time. The aim is to bring sophisticated computer simulation, data handling and AI to the twin challenges of energy transition and vessel decarbonisation.
Stephen Phillips, Director, Seaspeed Marine Consulting commented:
"I have known Houlder for years, but more recently we have teamed up to deliver some really interesting work. The combination works brilliantly from a technical perspective but, as importantly, we share a genuine passion for problem-solving in the marine environment."
Rupert Hare, CEO, Houlder Limited commented:
"Joining forces means we can work more closely together, more often. I am certain Seaspeed has only scratched the surface of what it can become. Clients are increasingly asking for more cohesive design, engineering and advanced analysis. The challenges faced call for sophisticated simulations that technological advances are making possible and cost-effective; Seaspeed is ideally placed to offer these."
The full Seaspeed team is retained and will continue to operate from its Chichester base. Over 10 new graduate-level roles are expected over the next three years.