Helsinki's West Harbour fairway made more intelligent and safer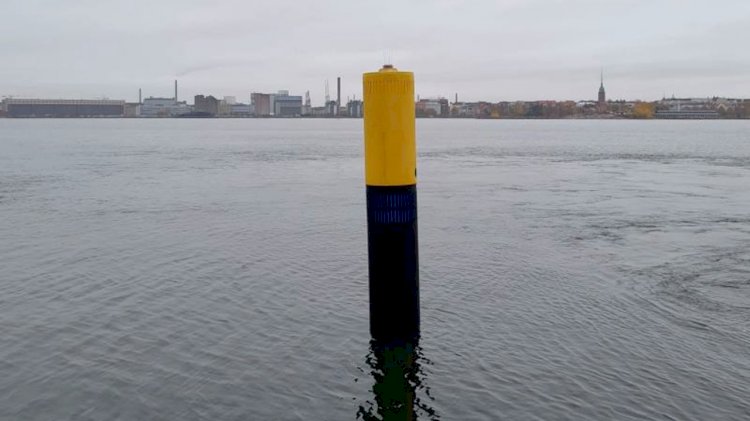 Photo: Port of Helsinki
Port of Helsinki has upgraded ten buoys into smart, modern navigational aids.
The transition away from old buoys improves environmental friendliness, and the smart technology integrated into the new buoys increases safety in the fairway. The new buoys are part of Meritaito Ltd.'s InSea service concept.
Safety in the busy fairway at Helsinki's West Harbour will improve as the old buoys were replaced with buoys equipped with remote monitoring and control technology. This allows for data on the buoy, the navigational aid, any deviation from position and other faults to be available 24/7 in real time, and for the luminosity of the navigational aid to be adjusted to the prevailing weather conditions.
Jukka Kallio, Cargo Director at Port of Helsinki, says:
"Our aim is to introduce new technology to the fairway, and connecting the new navigation aids to Meritaito's SeaDatics remote control and monitoring system is a good developmental step towards our goal. The change will also improve the port's sustainable development goals, as the steel navigational aids were replaced with polyethylene buoys, which can be recycled throughout their entire life cycle. Real-time situation reports on the location and status of buoys improves safety in the fairway, but also increases the predictability of maintenance and thereby also improves cost-efficiency."
The connection of modern remote control and monitoring technology to navigational aids and the comprehensive maintenance service are both part of Meritaito's InSea service agreement, which enables and accelerates the modernization of fairway navigational aids as a leasing service with a fixed monthly fee. The pricing model increases cost-efficiency as leasing fees are easily controlled and budgeted, and customer capital is not tied up in the fairway infrastructure.
Thomas Erlund from Meritaito Ltd. says:
"Meritaito's InSea service concept can be tailored to the customer's needs. In addition to the modernization and maintenance of fairway navigational aids, it is also possible to add regular hydrographic survey services, condition surveys of underwater port structures, maintenance planning and other fairway maintenance services in accordance with the customer's needs. The InSea service agreement allows for the fairway owners' navigational aids to remain up-to-date, as the customer always has solutions enabled by the latest digital technology at their disposal."