Giant icebreaker pulls into Netherlands for final fit-out
After a month long journey of nearly 7000 kilometres, Australia's new icebreaker RSV Nuyina has arrived in the Netherlands for the final stages of its testing and commissioning.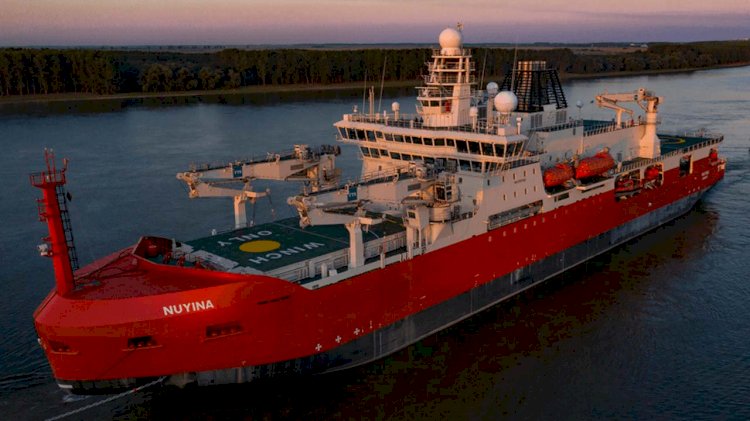 Photo: Damen
The relocation of the ship to Damen's Vlissingen shipyards from Romania, where work was suspended due to COVID, will enable equipment manufacturers to check and test the installation of its complex systems.
Australia's Minister for Environment with responsibility for the Antarctic Division, Hon Sussan Ley, thanked shipbuilders Damen, operators Serco and the AAD's Icebreaker Project team for working together to deliver an exceptional ship.
Minister Ley said:
"From an original concept designed in Denmark, the icebreaker has been brought to life by a Dutch company in a Romanian shipyard for the Australian Government – Nuyina is already a multinational vessel. Construction of the icebreaker has been much like an Antarctic expedition – a test of courage, critical thinking and international cooperation."
The ship was towed to the Netherlands because it needs to undergo sea trials before the issue of regulatory certificates required to conduct international voyages under its own power.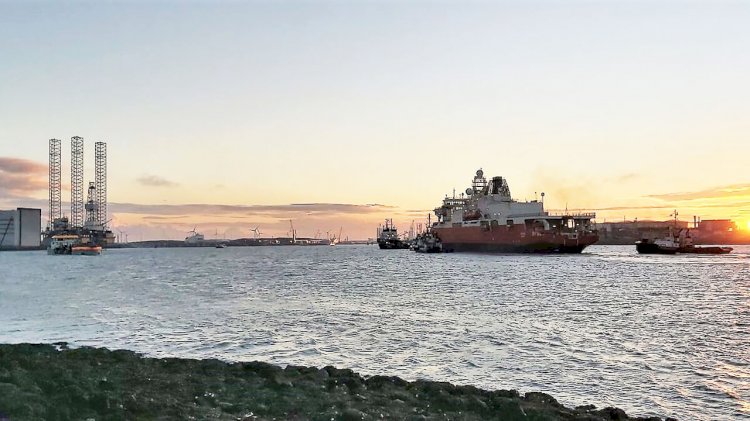 Photo: Mark de Wolf
After sea and ice trials, the ship is expected to be delivered to its owners the Australian Antarctic Division, in its home port of Hobart, in mid-2021.
AAD's General Manager of Assets and Infrastructure, Rob Bryson, said Nuyina will be one of the most capable scientific research vessels in the world. He siad:
"Nuyina is really three ships in one – a world-class scientific research platform, a highly capable icebreaker, and a resupply vessel with three times the cargo capacity of its predecessor. The ship's construction during a global COVID crisis is testimony to the ways teams have adapted and innovated, and her long journey through the Black Sea, the Mediterranean Sea and the North Atlantic to the Netherlands is a tribute to the flexibility of the teams involved."
The Australian Antarctic Division has chartered an interim vessel, the ice-strengthened MPV Everest, to resupply Australia's Antarctic stations and sub-Antarctic Macquarie Island this summer.