Five new yard gantries reinforce volume growth at the Port of Kribi
Kribi Conteneurs Terminal (KCT) received five new yard gantries on 10 May 2021.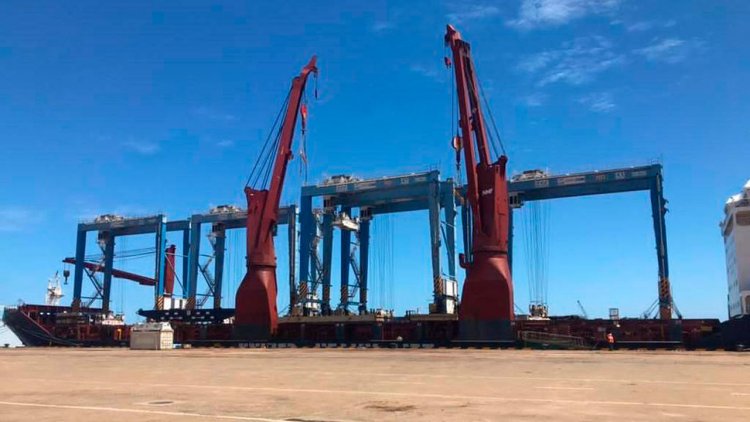 With a 50-tonne lifting capacity, the new equipment will further boost the growth in traffic at the Port of Kribi. In 2020, KCT posted a 56.27% increase in handling volumes.
The five Konecranes gantries provide KCT with additional handling capacities at the Kribi container terminal. They will optimise the use of the container storage park and improve processing times for trucks unloading and loading containers. The new equipment strengthens KCT's policy on operational excellence to the benefit of partners, ship owners, road transport firms, and users of the Port of Kribi.
After the delivery of a Gottwald mobile crane on 11 April 2021, Kribi Conteneurs Terminal is pursuing its investment plan with the new yard gantries. The company is committed alongside the Autonomous Port to boosting the attractiveness of the Kribi port for Cameroon, Chad and the Central African Republic.
Eric Lavenu, Managing Director of Kribi Conteneurs Terminal, said:
"Despite the COVID-19 pandemic, KCT is pursuing its investment programme. With the new equipment, we will help to improve productivity and significantly reduce truck waiting times. The objective is to be able to serve our loading and unloading customers in the timeliest manner. Working in synergy with the Port Authority, our aim is to boost the competitiveness of the Port of Kribi."