EnBW Albatros offshore wind farm completely installed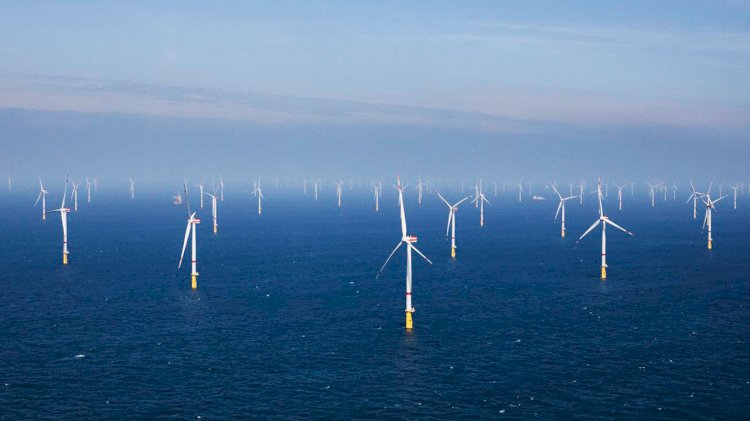 Photo: EnBW
Final wind turbine installed in Germany's largest offshore wind power project.
EnBW is building two large wind farms in the North Sea with a total installed capacity of 609 megawatts: Hohe See with 71 wind turbines and the adjacent Albatros with 16 turbines. Together they are the largest offshore wind power project under construction in Germany as part of the Energiewende.
The wind turbines will be commissioned in the coming weeks. By the end of the year, both wind farms are to go into operation and then produce around 2.5 billion kilowatt hours of electricity annually – enough to supply all households in Munich.
At peak times, over 600 employees worked and lived on the large construction site in the middle of the sea. More than 80 ships were in action. This major project is a logistical challenge and is being coordinated by the EnBW offshore subsidiary in Hamburg.