DEME to execute the turbine installation at the SeaMade offshore wind farm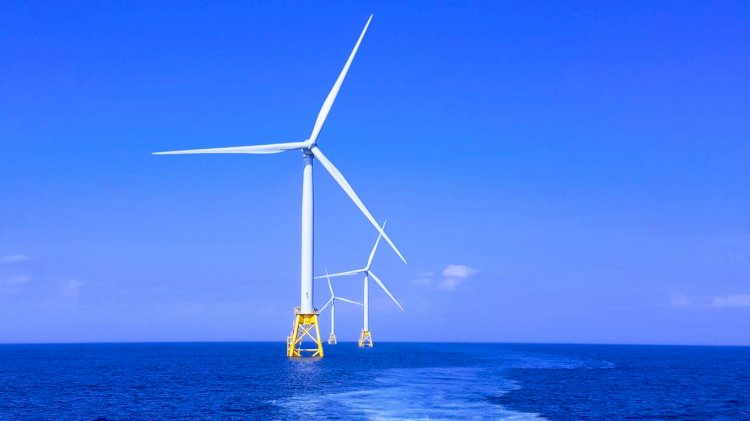 DEME Offshore has reached a remarkable milestone with the installation of turbine number 2,200! The 7 MW turbine was installed at the 714 MW East Anglia ONE offshore wind farm in the UK by our jack-up vessel 'Sea Installer'.
As a pioneer in the industry, DEME Offshore has an unmatched track record in offshore turbine installation. The first turbines, with a capacity of 1.5 MW, were already installed in 2000 at the 10.5 MW Utgrunden offshore wind farm in the Baltic Sea in Sweden. Since then, turbines of all types and sizes have been installed at 45 different offshore wind farm projects across Europe and in China.
The 2,200 turbines have a combined capacity of 9,316 MW of renewable energy, enough to power about 9.3 million homes. This is enough to power a staggering 9.3 million homes – or in other words almost twice the amount needed annually to supply every single Belgian household with green energy.
Michael Glavind, Business Unit Director at DEME Offshore, says:
"We are very proud to have installed turbine number 2,200 and would like to thank and congratulate our crew and project teams who have contributed to this remarkable milestone. I would also like to thank our customers and contractors for their continued support and confidence. The experience gained from each of these different installations, carried out in various seabed and weather conditions, means that we have an unrivalled knowledge from which we can draw upon for any future offshore wind project. We also use this expertise to lead the market as a developer of pioneering new designs for installation equipment."
In the next few months, DEME Offshore will execute the turbine installation at the SeaMade offshore wind farm in Belgium with jack-up vessel 'Apollo' and the Borssele 1 & 2 wind farm in the Netherlands, deploying 'Sea Installer' and 'Sea Challenger'.