ClassNK grants AiP to NYK Line and MTI for their joint project
Autonomous Ship Framework obtains AiP from ClassNK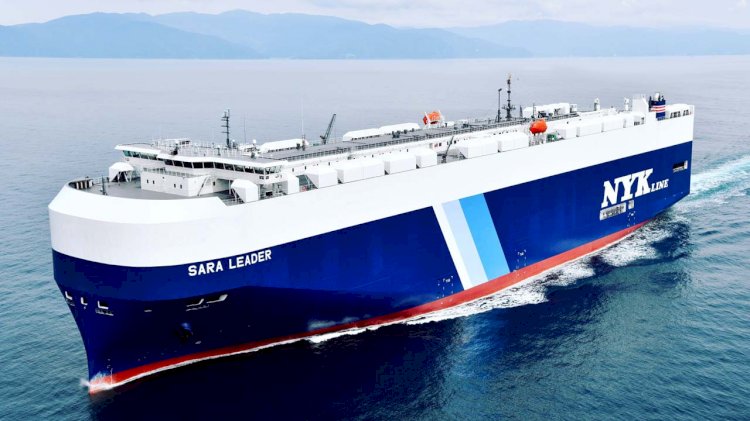 Photo: NYK
Leading Classification Society ClassNK granted an Approval in Principle (AiP) to Nippon Yusen Kabushiki Kaisha (NYK Line) and MTI Co., Ltd. (MTI) for their joint project on the concept design of an autonomous ship framework (development code "APExS").
ClassNK is involved in various demonstration projects and continuously works to develop necessary safety standards in order to support the development and implementation of automated/autonomous operation technologies from a safety perspective. In January 2020, the Society released its "Guidelines for Automated/Autonomous Operation of ships" which comprehensively summarize the requirements for each stage of conceptual design, design development, installation, and maintenance during the operation of automated/autonomous operation technologies.
Jointly with NYK Line and MTI, ClassNK verified the safety of system usage conditions, fall back systems, and more toward the development of the autonomous ship framework. The AiP was then granted upon confirming the feasibility of the framework through safety evaluation in line with the above guidelines.
It is said that about 80% of marine accidents are caused by human error, particularly insufficient watch-keeping and errors in ship maneuvering. In the past, NYK Line has worked to reduce these types of incidents through our safety management system (SMS) and BRM. However, progress with computer technology has made it possible to further improve safety by combining the strengths of human experience with the attributes of computers. In this regard, NYK Line has developed a new operational system that achieves a high level of safe operation and assists vessel operators by making use of Maritime Autonomous Surface Ships (MASS) technology, an R&D project conducted with domestic and overseas partners.
APExS is an acronym for "Action Planning and Execution System." This framework for the realization of Maritime Autonomous Surface Ships (MASS) includes high-speed computer-based information processing technology and risk analyses that support crew members' situational awareness and the decision-making necessary for maneuvering. In fact, the computer will execute maneuvering operations under the crew's approval.