Brittany Ferries pets and their owners can travel in confidence in 2020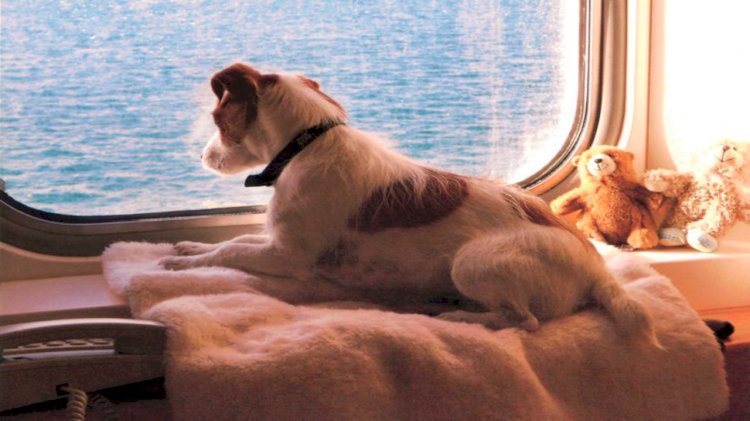 Pets and their owners can travel with confidence in 2020, with no additional checks or administration. That's because the prime minister's deal has been passed by parliament and should become law in January. A transition period will follow until the end of next year, during which borders can be crossed as normal and pet passports will continue to apply.
This year Brittany Ferries has seen a significant drop in the number of pets carried. That follows six consecutive years of growth and the addition of more pet-friendly cabins to its 13-ship fleet.
More than 100,000 pets were expected to travel with the company in 2019. However, only 88,100 dogs and cats have made the voyage across the English Channel or Bay of Biscay this year. That's a drop of around eight percent on 2018 figures.
Brittany Ferries says thousands of owners held back due to worries about taking Fido or Felix abroad. Pet vaccinations, additional checks upon arrival abroad and the validity of the pet passport scheme were concerns raised throughout the year. Thanks to the Brexit deal, these concerns will not apply during the Brexit transition year ahead.
Christophe Mathieu Brittany Ferries CEO said:
"Passengers with pets rely on Brittany Ferries to carry them seamlessly across the channel, sometimes many times a year. Throughout 2019 we did our best to offer reassurance, but many people were confused and concerned, so chose to stay at home rather than take to the seas. Today however, turbulent waters have calmed for the next twelve months at least. Nothing should change during the Brexit transition year. And that means you can book a 2020 trip with confidence, whether you own a pet or not."
This year Brittany Ferries' summer period (July to September) was hit by an overall 6.6% downturn in passenger numbers. Routes linking Portsmouth, Poole and Plymouth with destinations in France suffered the most. However, the company believes passengers will return in 2020 and wishes all those operating in the travel sector a brighter year ahead.