Atlantic Shores to become second major tenant at New Jersey wind port
Atlantic Shores Offshore Wind plans to create more than 200 new, skilled jobs in Salem County.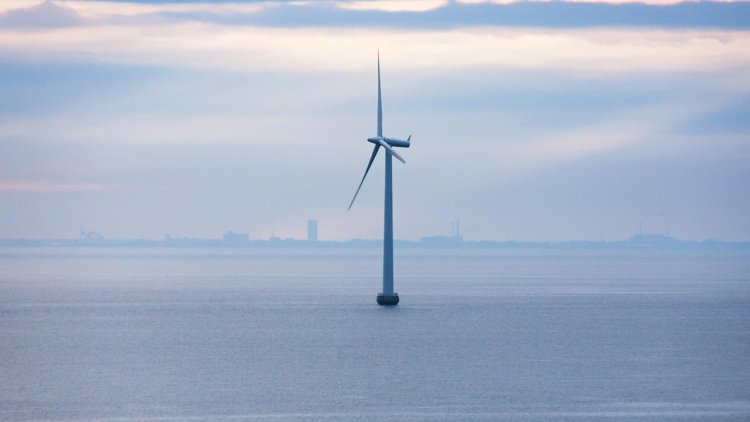 New Jersey Gov. Phil Murphy has announced the signing of a Letter of Intent (LOI) between the New Jersey Economic Development Authority (NJEDA) and Atlantic Shores Offshore Wind, through which the company will lease 35 acres of land at the New Jersey Wind Port, in Lower Alloways Creek, Salem County.
Atlantic Shores will initially use the New Jersey Wind Port for marshaling of the 1.5 gigawatt (GW) offshore wind project off the New Jersey coast being developed by Atlantic Shores Offshore Wind Project 1, LLC, which will produce enough clean energy to power over 700,000 homes. The company expects the project to create more than 200 new jobs at the Port.
Atlantic Shores' lease is expected to start in mid-2026 for a period of up to three years and options to extend, creating long-term value for the State and the facilitation of future offshore wind projects.
Atlantic Shores' use of the Port is expected to create approximately 200 direct jobs, including trades, stevedores, preassembly and installation technicians, and project management personnel – with significant indirect benefits expected for the local and regional economy. Atlantic Shores is the second wind developer to execute an LOI for use of the Port, following execution of an LOI with Ørsted in April 2022.
NJEDA Chief Executive Officer (CEO) Tim Sullivan said:
"As the second of two major companies to choose the New Jersey Wind Port for assembling and launching East Coast offshore wind projects, Atlantic Shores clearly recognizes the Port's strategic and tactical advantages."
Sullivan noted that one of the key advantages of the New Jersey Wind Port for offshore wind developers is the opportunity to be co-located with Tier 1 component manufacturers. This proximity allows for cost efficiencies in installation to the ultimate benefit of New Jersey ratepayers.
The Authority issued a notice to lease in late 2021, attracting 16 offers, demonstrating the huge demand across the U.S. east coast for fit-for-purpose port capacity. Negotiations with several tier 1 component manufacturers about establishing turbine factories at the Port are ongoing, and the NJEDA expects to make further announcements in late 2023.
Atlantic Shores Offshore Wind CEO Joris Veldhoven said:
"Atlantic Shores is thrilled to partner with the NJEDA and utilize the New Jersey Wind Port to marshal the materials and resources required to deliver New Jersey's largest offshore wind project. The location offers outstanding waterside access without barriers to transporting assembled turbines vertically and allows us to tap into New Jersey's highly skilled talent pool and robust workforce development programs. In conjunction with our on-site nacelle assembly facility, Atlantic Shores is proud to contribute to New Jersey's infrastructure and clean energy economy."