Ampelmann secures W2W Project with Horizon Maritime in Nigeria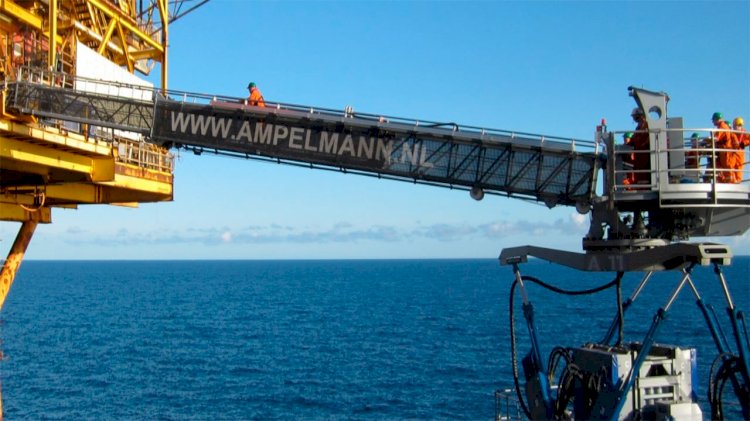 Photo: Ampelmann
Ampelmann has recently secured a new contract off the coast of Nigeria. The A-type system was mobilised on the Horizon Enabler vessel to perform Walk to Work (W2W) services for a major IOC in the region. This is the company's first project together with Horizon Maritime onboard their multifunctional offshore support vessel.
David Inman, Manager Sales & Business Development – Africa at Ampelmann, said:
"We are excited about the opportunity to work together with Horizon Maritime and to deliver a flexible and reliable W2W solution. Together, we are looking forward to contributing to safer and more efficient offshore access in the region."
The Horizon Enabler vessel has a 100-tonne/2,000-metre subsea crane, ability to house two working class ROVs and room to accommodate over 120 PAX. The addition of the Ampelmann A-type with a landing range of 10 to 22 metres and the ability to work in sea states up to 3m Hs offers a reliable W2W solution.
About A-type
The A-type is the offshore access system for performing safe personnel transfers in sea states up to 3m Hs. Because of its full motion compensation, there is no movement in the gangway during operation, resulting in the safest and most comfortable way of people transfer. The A-type can transfer 20 people in under five minutes from a vessel to a fixed or floating object.