AIDA Cruises takes delivery of new cruise ship AIDAcosma
First voyage departs February 26, 2022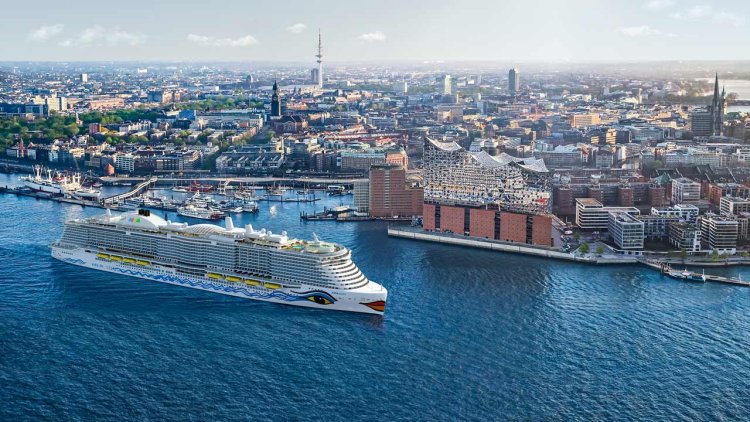 Photo: AIDA Cruises
On December 21, 2021, AIDA Cruises took delivery of its newest cruise ship AIDAcosma in Bremerhaven from the Meyer shipyard in Papenburg, Germany. It is the company's second newbuilding powered by liquefied natural gas (LNG) - currently the maritime sector's most advanced technology for reducing emissions.
Felix Eichhorn, President of AIDA Cruises, said at the ceremony:
"Today marks an important milestone on our journey to emission-neutral cruising. With AIDAcosma and her sister ship AIDAnova, two of the most innovative cruise ships in the world belong to our fleet in terms of sustainable cruising as well as the very special guest experience and product diversity."
From the end of February, Hamburg will be the first "home port" for AIDAcosma. There the first of altogether six metropolis voyages starts on February 26, 2022. The 7-day cruises can be booked now.
On April 9, 2022, the champion athlete Kristina Vogel will ceremoniously christen the new ship in Hamburg. Guests of the subsequently starting christening voyage to the Mediterranean can experience this special event on board. The two-week christening voyage, including the ceremonial christening, can also be booked from now on, taking passengers to either Mallorca (until April 23, 2022) or Barcelona (until April 22, 2022).